I provided photo treatments to highlight specific features in the homes.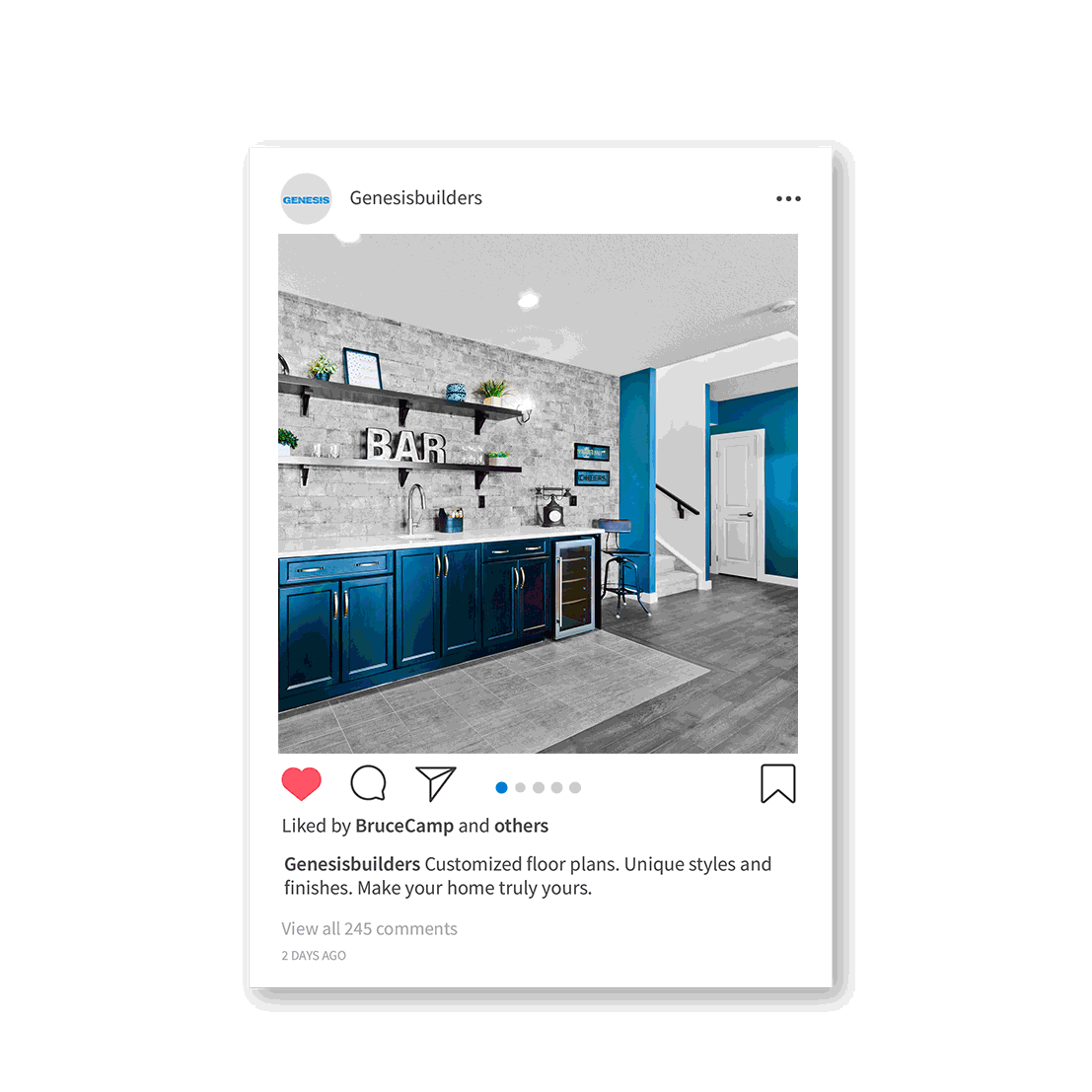 I emphasized customizable floor plans, styles, and finishes that you could add to your home.
I highlighted stainless steel appliances, open-concept design and oversized kitchen islands.
Using animated Gifs, I created cohesive digital banner ads that showcase the homes in a fun and playful way.