A lot of horror enthusiasts today were shaped by these three books.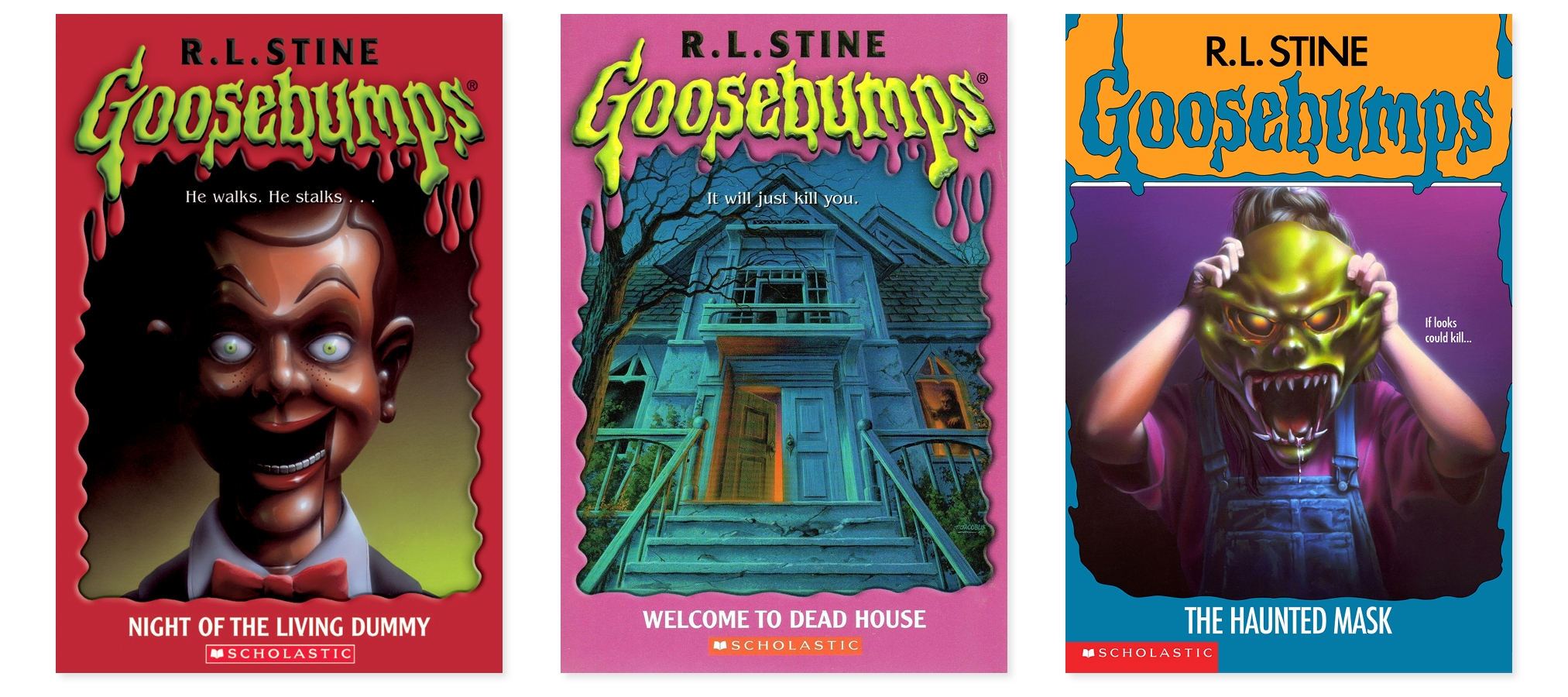 To start my own research, I took a night to read the original books. I turned off the lights and prepared myself to jump back in time. The series has very little violence or gore. It was written in a distinct way to allow the readers to use their imagination to fill in blanks.
Sometimes, it's what you don't read that is the scariest part.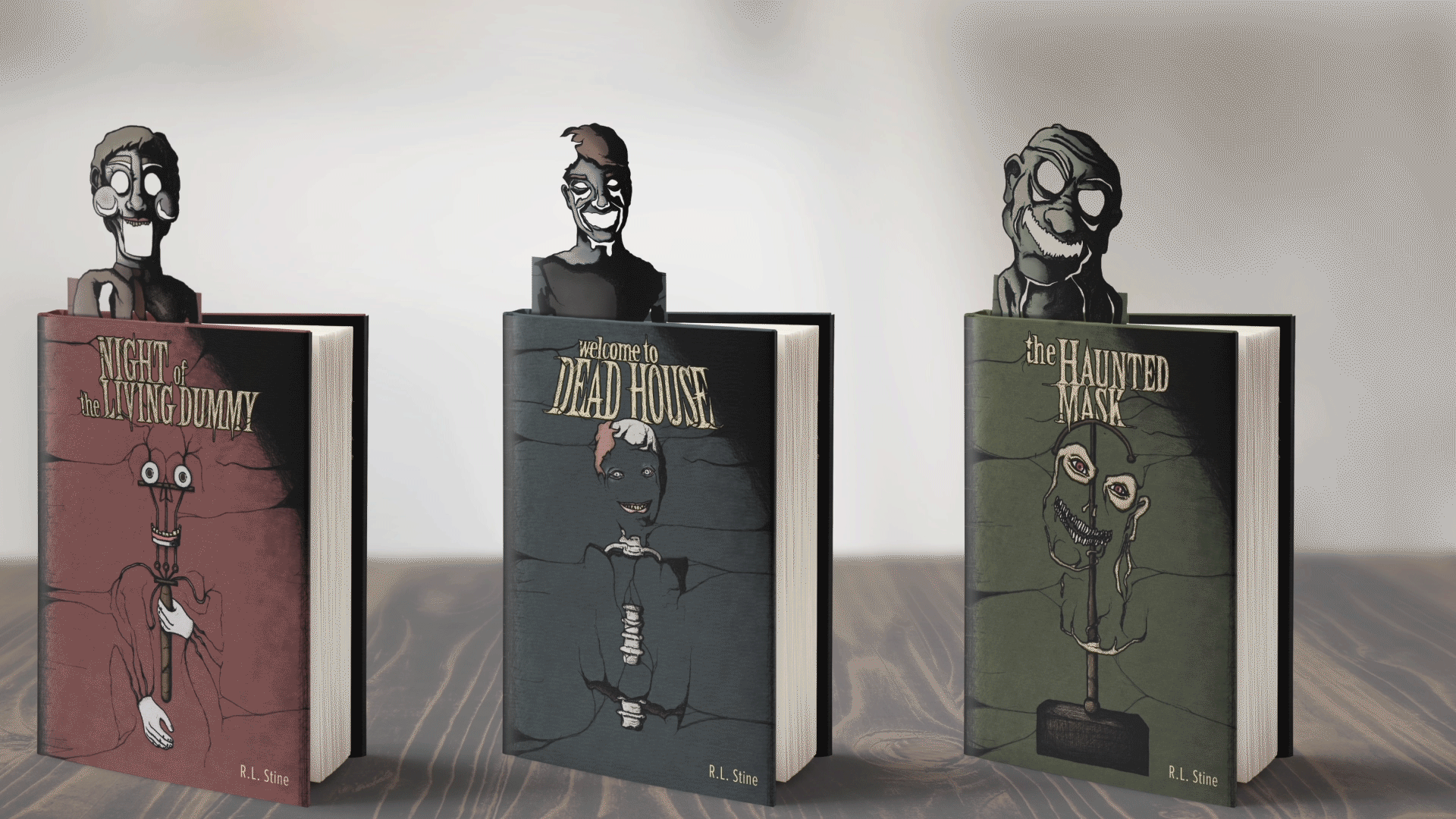 I chose to design interactive bookmarks that are integrated into the cover of the book, creating one perspective of the cover. Then, when the reader takes the bookmark away, a more sinister image is revealed underneath.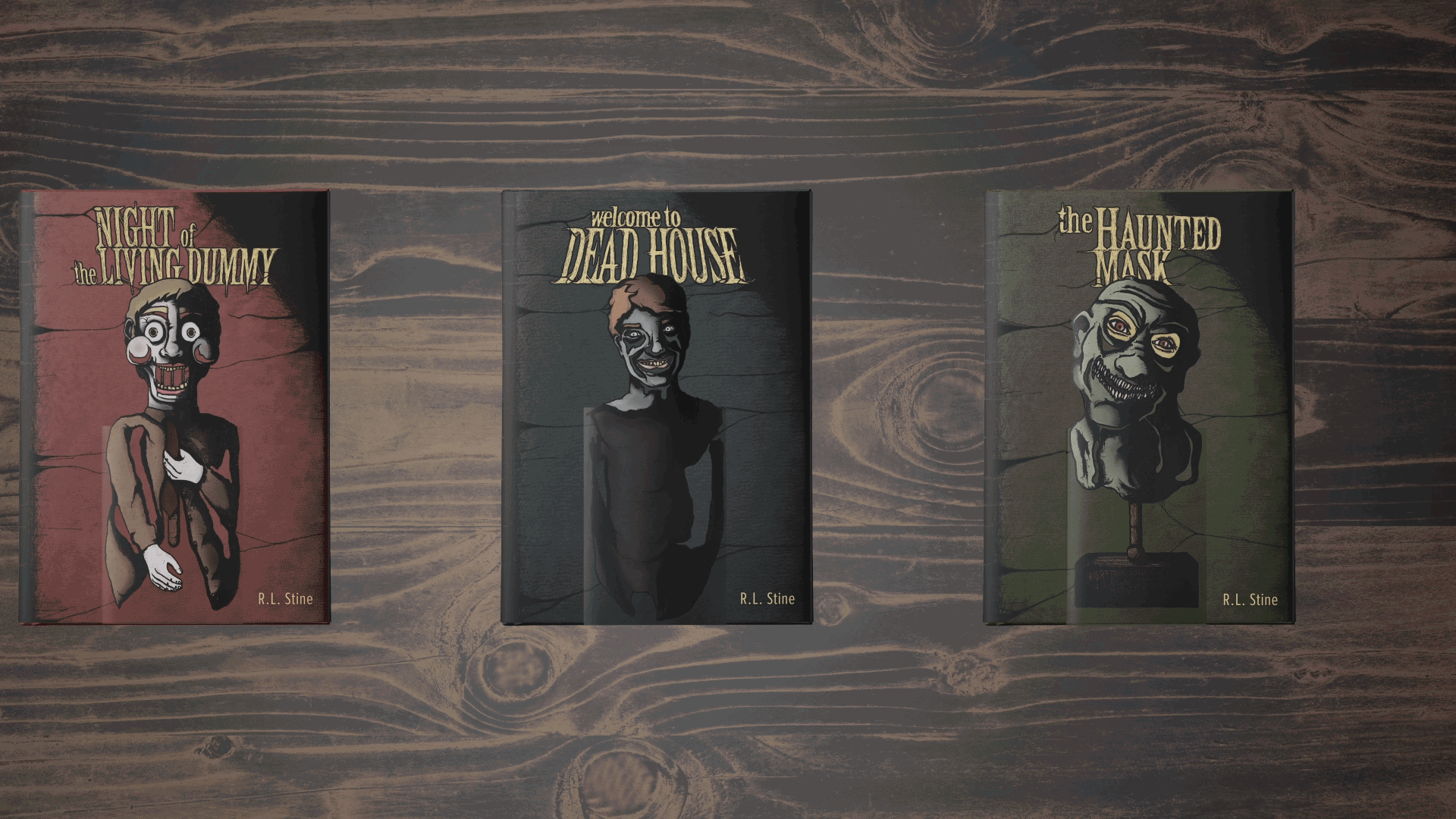 The gritty, hand-drawn covers are reflective to show how the target audience felt after reading the series as children.
Influenced by the 90's era, I created nostalgically styled print advertisements for the release of the series. The concepts for the ads are a reminder of what it felt like to get a new Goosebumps book, turn off the lights, and let your imagination go wild.